About 12 years ago my wife and I set out to design and build our own drift boat for fly fishing on Michigan rivers.
Heres a couple of shot of it underconstruction and completed. It's bin in hard use since I completed it in 1996.
Specification:
Length: 14'-6"
Beam: 65" at gunnel and 49" at bottom
Weight: 196 pounds
Daft: 2.5" empty and 7" full loaded with three people and gear.
Construction: Stress skin 1/4" okume plywood side and 2 layors 1/4" douglas fir bottom. 4oz fiberglass cloth and West systems epoxy inside and out. All hard wood rails are made of ash.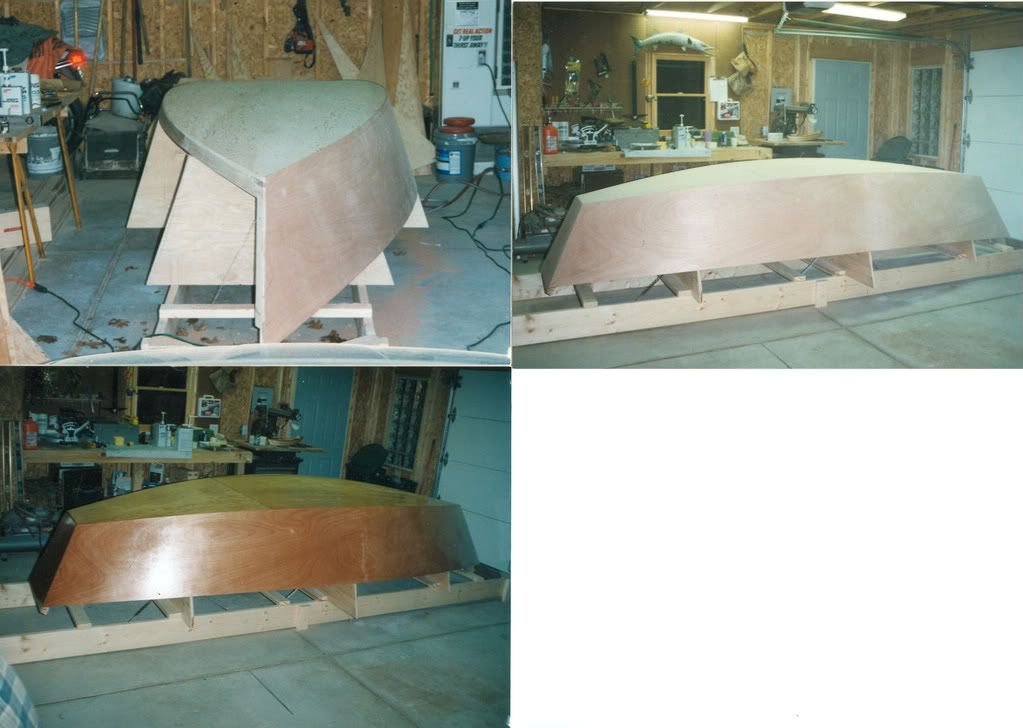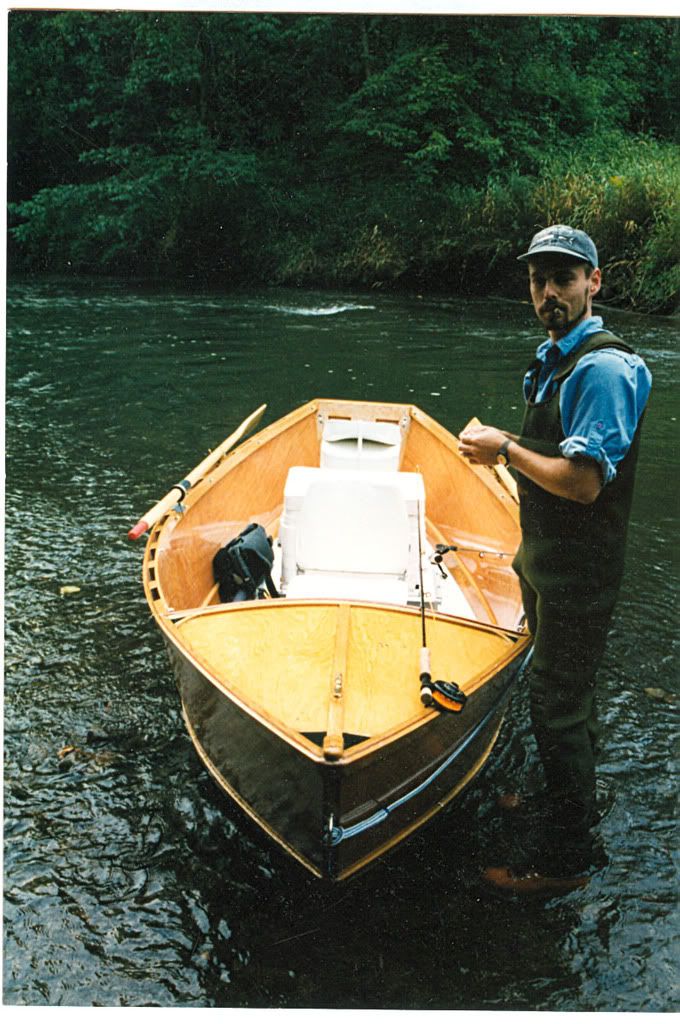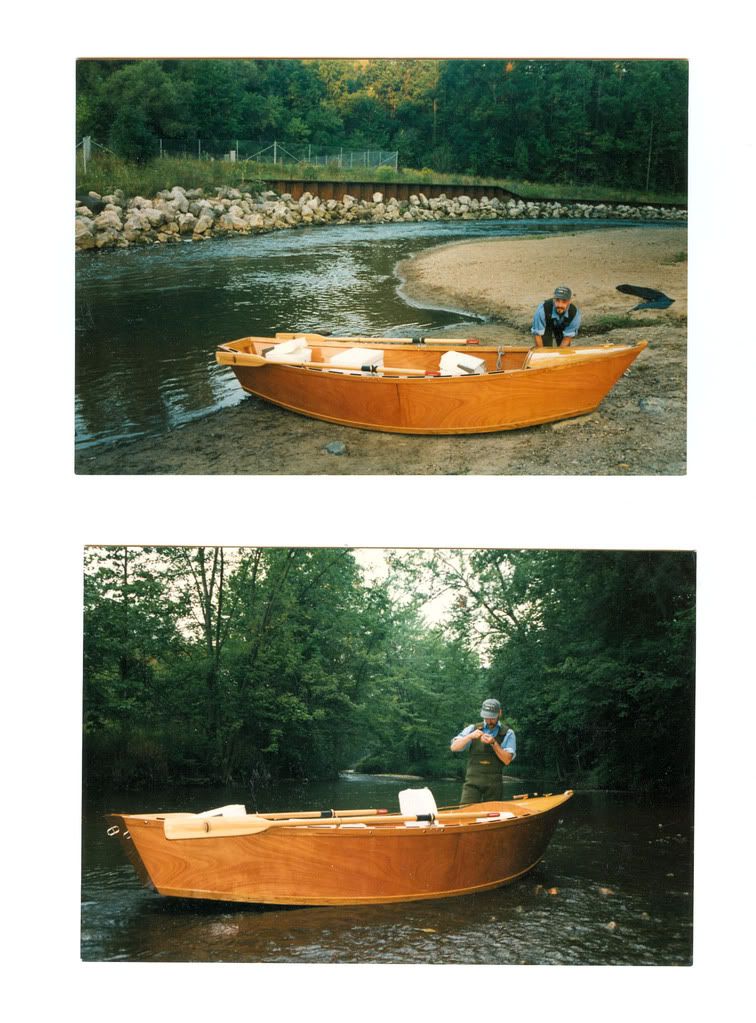 Last edited: