This boat has been around CA, For a long time now, But it was spoted at lake havasu AZ this weekend for labor day 2009. Here is a few photos some one took of it. I thought some of you might like to see it also. So I brought the photos of it over here to Endless Boating forums. Enjoy

Some one said this about the boat. I hear it is at lake mead all the time. It is a motor home that the boat part slides out the back. When you launch the boat you park the van part in the parking lot then go boating. Pretty cool if you ask me.
__________________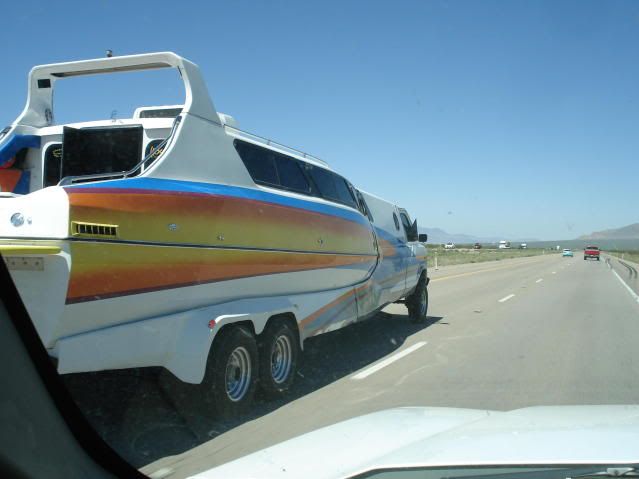 __________________
Thought I would put some other good shots in as well while I am at it.
I do not like this one myself
But this one I do, Had to put this one in.

This guy had it going. Very nice wood canoe, was giving rides to babes all day.... I guess it was the size of his wood that got them going